Anglo-Eastern Maritime Training Centre at New Delhi commenced in 2009 and has recently shifted to a classily maintained, fully commercial premises in March 2020.
It is centrally located at Mohan Estate, South Delhi, right next to a metro station, with ample parking space available, just outside the gate of the Institute, thus providing an easy access for candidates from New Delhi and surrounding areas.
The new premises is spread over 18000 sq. ft. on a single floor plate, not only equipped with state of the art, 10 Training Classrooms, 3 Full Mission Navigation Simulators, Virtual Reality section, High Voltage simulator, Engine Room Workshop, Library and a Cafeteria, it also has a private meeting room and a 15 seater, dedicated, modern board room.
Functionality-wise, raised ceilings, bigger windows, natural lighting, planters and open-plan concept, gives an overall bright, airy and lively atmosphere, making it a better communication and training facility.
In terms of look and feel, as you can see in the photographs, the new premises is a blend of maritime elements and modern workspace design.
The Institute has all requisite DGS approvals, to conduct various competency and modular courses.
For booking of courses or any inquiry please feel free to contact us.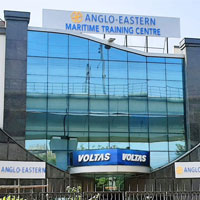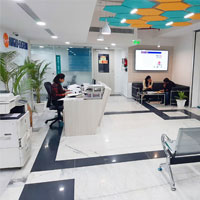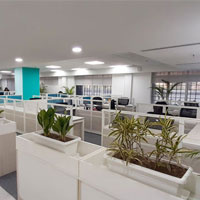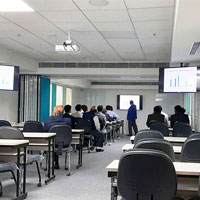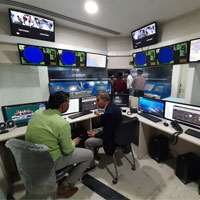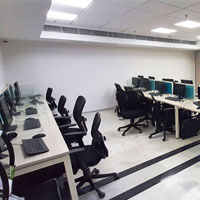 *Click an image for a larger view

top